About Us

Kathleen Mossman Vitale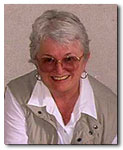 Former journalist, photographer and publications editor Kathleen Mossman Vitale has produced art-related documentaries since the year 2000. Her documentaries include:
C.S. Price: Modernist Painter in Search of Spirit (2000) for the University of Oregon's Museum of Art;
Blossoms from the Mud: The Art of Wang Gongyi (2002) in English & French for the artist's shows in Eugene, Oregon, and Lyons, France;
Splendor in the Highlands: Maya Weavers of Guatemala (2005) for ETD;
A Century of Color: Maya Weaving & Textiles (2007) for ETD;
Manuela & Esperanza: The Art of Maya Weaving (2009) for ETD;
Saving the Weavers: Small Assistance Projects for Maya Women in Highland Guatemala (2010) for ETD.
Kathleen lived in Latin America (Ecuador, Brazil and Peru) for 13 years, including two years as a Peace Corps Volunteer. She worked in publications in Virginia and Latin America prior to joining the high tech industry. She retired from IBM in 2000. She is co-founder and CEO of ETD. A severe back injury delayed for several years her work on the current documentary project Sheer Elegance: Surviving Strands of Ancient Maya Weaving for ETD.
Paul Vitale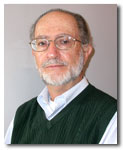 Paul G. Vitale is a retired Foreign Service Officer who served in Latin America (Ecuador, Brazil and Peru) and Washington, D.C., after an initial introduction to overseas work as a Peace Corps Volunteer. Trained as a City Planner, he worked with both USAID and the Peace Corps on urban programs, including low-income housing and related services. He also served as Peace Corps staff in urban development in the nation's capital, and subsequently spent a decade as Adjunct Professor, teaching world urbanization at the University of Oregon. He is co-founder of ETD, treasurer of the corporation's Board of Directors, and logistics manager in the field.
ETD advisers, assistants, interns, narrators and volunteers (beginning with the most recent documentary project):
Christina Halperin, Ph.D., is a Lecturer in Art and Archaeology at Princeton University, and an advisor to ETD on the Sheer Pleasure: Surviving Strands of Ancient Maya Weaving documentary project. Halperin is an anthropological archaeologist whose research examines ancient Maya politics from the perspectives of household political economies, gender, materiality, and everyday life. She has published extensively on topics such as Classic Maya textile production, ceramic figurines, polychrome pottery, and landscape archaeology. Her forthcoming book, Maya Figurines: Intersections between State and Household, will be published in spring 2014 by the University of Texas Press.
Liz Frey is a Professor of Art History and Fine Arts at Centralia College in Washington State. Frey is also a floor loom weaver, now studying Maya back-strap weaving in Guatemala and Chiapas, Mexico. Frey is part of the field production team working on Sheer Pleasure: Surviving Strands of Ancient Maya Weaving.
Barbara Knoke de Arathoon is an anthropologist associated with the Museo Ixchel in Guatemala City. She assisted with early research in Alta Verapaz for Sheer Pleasure: Surviving Strands of Ancient Maya Weaving.
Callie Vandewiele was a volunteer and intern with ETD from 2008-10. She scouted out pikb'il weavers in Alta Verapaz, Guatemala, and learned to weave the ancient style. She assisted ETD in the field as a photographer, as well as provided home office support.
Mario Chocooj is a graphic artist originally from Alta Verapaz, Guatemala. He contributed photos, graphic designs and translations in Spanish and Q'eqchi-Maya for several ETD documentaries.
Lina del Roble is a voice talent with credits in five languages. She narrated Manuela & Esperanza and Saving the Weavers in both English and Spanish, and assisted ETD with translation services.
Margot Blum Schevill is an anthropologist, author and curator of Maya textile exhibits. She co-authored the scripts for Splendor in the Highlands and Century of Color, and participated as an advisor on Manuela & Esperanza.
Anne C. Wilson has been an ETD supporter from the beginning. She is a weaver, and not only has provided advice and technical knowledge over the years, but has filled in as a cameraperson in the field, when necessary.
Cheryl Guerrero was an ETD volunteer and intern during early documentary projects. She provided photographic, script and editing support. Her work appears in several documentaries, as well as on the ETD website and publicity pieces.
Marta Lucía Beltrán was a volunteer Spanish adviser and narrated the documentary Century of Color in Spanish.
Denise Gallinetti volunteered as a photographer and cameraperson in Guatemala in 2005. Her work appears in ETD documentaries, website and publicity pieces.
Kendra Dillard assisted ETD in early applications for foundation grants.
Phillip Leigh is an anthropology fan and resident of Panajachel, Guatemala He provided advice, support and counsel for early ETD documentaries.
Fernando Pichiyá provided ideas, advice and Maya language translations, as well as wheels, for numerous exploratory trips throughout the highlands of Guatemala.
Beth Riley, a former Spanish teacher, volunteered as a photographer and cameraperson in Guatemala in 2005. Her work appears in two ETD documentaries.
Kathy Rousso volunteered with ETD in 2004-5, sharing her vast knowledge of agave fiber processing and crafts in Guatemala.
Articles about Endangered Threads Documentaries
Hand Eye Magazine - Endangered and Exquisite Fabric
Foreign Service Journal (page 36-38) - The Third Chapter by Paul Vitale
The Berkeley Daily Planet - An Endangered People and Their Art
March 9, 2008 - Vallejo Times Herald - Endangered Threads
Weave A Real Peace (WARP) Newsletter - Winter 2007 Pg.14 (Adobe PDF)
Weave A Real Peace (WARP) Newsletter - Spring 2006 Pg. 4 (Adobe PDF)
October 16,2005 - Vallejo Times Herald - Filming the fabric of life